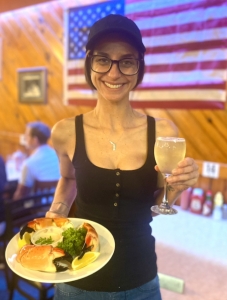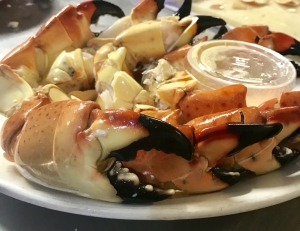 Friday March 31st 2023–
Fresh Florida stone crab status for Friday 3/31/2023: We have fresh Florida stone crabs. We have all you can eat mediums.   Of course, we have one and two pound dinners for medium, large and  jumbo claws. 
For current pricing on our all you can eat snow crab legs, please navigate to the menu page by clicking here.) 
Call 954-566-5333 to reserve a table tonight so you don't miss out.
Today's stone crab menu is as follows:
Medium claws 
Half pound appetizer (3 claws) $19
One pound (~ 6 claws) $38
Two Pounds (~12 claws) $75
All you can eat: $99
________________________-
Large claws 
One large claw $14
One pound (~4 claws) $52
Two Pounds (~8 claws) $98
All you can eat: Ask server for price and availability
________________________
Jumbo claws (Limited supply)
One jumbo claw $29
One and a quarter pounds $79
Two pounds: (5 claws) $109
All you can eat: Not available