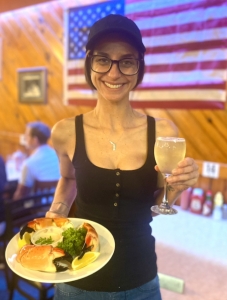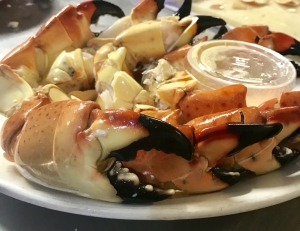 Saturday November 26th, 2022 —
We have a good supply of medium, a fair amount of large and a few pounds of jumbo claws that just arrived and they are all fresh today. 
Scroll down for prices. Questions or comments here.
Call 954-566-5333 to reserve a table tonight so you don't miss out.
For current pricing on our all you can eat snow crab legs, please navigate to the menu page by clicking here.) 
Today's stone crab menu is as follows:
Medium claws 
Half pound appetizer (3 claws) $18
One pound (~ 6 claws) $35
Two Pounds (~12 claws) $69
All you can eat: $99
________________________-
Large claws (while they last)
One large claw $14
One pound (~4 claws) $49
Two Pounds (~8 claws) $89
All you can eat: NA
________________________
Jumbo claws (While they last)
One jumbo claw $30
One and a quarter pounds $89
Two pounds: (5 claws) $129